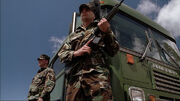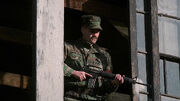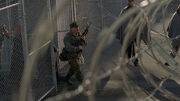 The United States Marine Corps (USMC) is a branch of the U.S. military, responsible for providing power projection from the sea, utilizing the mobility of the U.S. Navy to rapidly deliver combined-arms task forces to crises around the globe. Along with the U.S. Navy, it falls under the United States Department of the Navy.
During the 1990s and the early 2000s, the USMC wore BDUs in M81 woodland camouflage and were armed with M16A2 rifles. (TXF: "The Truth")
Community content is available under
CC-BY-SA
unless otherwise noted.