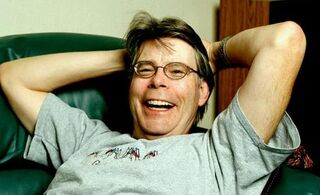 Stephen King (born on September 21, 1947 in Portland, Maine, USA) is a popular author known for his horror novels.  A prolific author, King has an extremely impressive and long list of novels, novellas, screenplays, short stories, ane even poetry to his name.  Among his best works are Carrie (1974), the Green Mile (1996), Pet Sematary (1983), Dolores Claiborne (1993), Salem's Lot (1975), the Dead Zone (1979), Misery (1987), The Shining (1977), IT (1986), Different Seasons (1982; four novellas: Rita Hayworth and the Shawshank Redemption, Apt Pupil, the Body, and the Breathing Method), and the Stand (1990).  His magnum opus is the seven book Dark Tower series. 
Many works by Stephen King have become movies, television mini-series, or television shows.  A credit to the power of his writing and their effect on popular culture. 
In 1995, a copy of his novel, "Four Past Midnight", was checked out of the Crowley High School library. (TXF: "Die Hand Die Verletzt") In the library file, his name is misspelled "Stehen".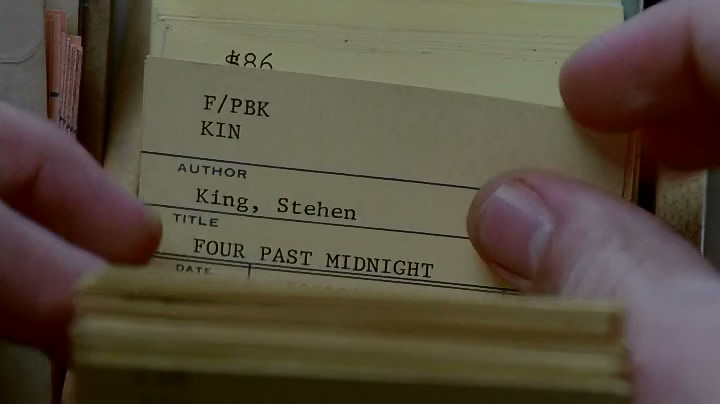 Writer Credits
External Links
Community content is available under
CC-BY-SA
unless otherwise noted.