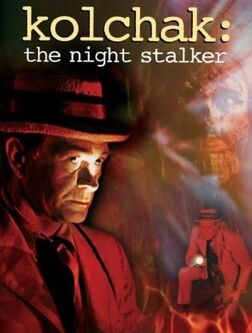 Kolchak: The Night Stalker was a supernatural investigation television series that inspired Chris Carter to make the X-Files.  Many traits of the X-Files are attributable to this forerunner from the 1970s.
Origins
[
]
Before the television series began, Jeff Rice had written a novel called "the Kolchak Papers" about a reporter who battled a vampire serial killer in Las Vegas. 
ABC contacted Rice about turning this unpublished novel into a television movie.  This became the 1972 movie, The Night Stalker.  It was so successful in the ratings that a second TV movie was made in 1973, The Night Strangler.
Rather than make a third movie, the network pushed for a television series.  The result was the brief lived Kolchak:  The Night Stalker that ran from 1974 to 1975 for 20 episodes. 
Carl Kolchak
[
]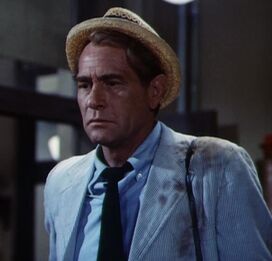 The central character of the series and movies was Carl Kolchak, played by Darren McGavin.  Kolchak was a newspaper reporter who pursued his stories with an admirable single-mindedness.  Drawn to unusual events, Kolchak would become involved in the stories he was investigating, needing to stop supernatural events or kill bizarre creatures. 
He would try to capture evidence of these events like photographs, documentation, and physical objects so that the stories would be substantiated.  He knew that many of these stories would never be published in the newspaper because of the lack of hard evidence despite his best efforts.  Frequently, Kolchak is forced to lie and manipulate to achieve his ends and often had to circumvent the police to get to the truth about a weird occurrence. 
Notes
[
]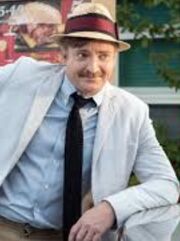 Carl Kolchak was parodied by actor Rhys Darby as Guy Mann in the tenth-season episode Mulder & Scully Meet the Were-Monster